Seldom will you hear me admit to being totally blank for a blog title. But at this point, I feel I should go ahead with the writing, and leave the title to you.
Get involved in the "read", on this one, and give me a comment suggesting a title, or subject, please. Thanks.
To begin with, why does a blogger even care about writing?
I've given that question a lot of thought and concluded there are multiple motives and intentions for me and thousands of bloggers to get their thoughts/ideas on a particular subject in print to whomever and for whatever reason.
When I have something to say, my blog site and Facebook posts give me a place to be heard I have done a little searching and found blogging purposes to be about as massive as the distinctions among the types of blogs.
We've all heard the old saying, "There's nothing new under the sun." I say, "there's nothing to be written that hasn't already been written."
That's a scary thought when you're really hoping to be of some encouragement, or motivation, or to inform someone of something, which they had no awareness, or at the very least, write something entertaining for someone totally bored.
After all, I do have over 700 Facebook friends and over 600 subscribers on my blog mailing list. Surely someone would get something from my toiling over a 980-word blog.
This kind of problem usually happens when I'm having "one of those days." Which usually means one of three things:
1. I'm having writer's block and basically having difficulty coming up with a topic.
2. Something happened that really provoked me to write about it, only to find that once my article was completed, all I was doing was venting with no purpose, When that happens, I start over.
or…
3. A reader replied with a mean, bitter and unsympathetic comment to my last blog.
After a few days of "recovery", which includes a lot of heart searching and, of course, prayer, I finally get my attitude fixed, and my heart right. Then God's Holy Spirit can begin speaking to my heart, and ideas usually begin flooding faster than I can find time to type them into my laptop.
It's at that time, I begin to realize, once again, why God has given me peace in my heart about writing. It is not just to occupy my time.
My sweet wife and I stay so busy with church responsibilities and events, household chores, family events with 16 teen-plus grandchildren and 7 adult children, and of course we have to find time for our daily walk at the gym.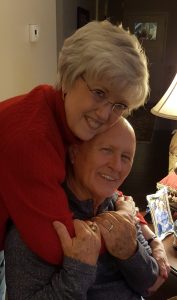 In addition, I get motivated enough to actually think that what I'm doing is worthwhile. Maybe what I have written will affect lives for good purposes, which is what I had hoped, while writing. plus, occasionally, I get some encouraging comments, which keep me searching my heart and mind for the next writing.
Each time I come to the point of having a blog finished, complete with proofing, spell checking and final editing, my earnest prayer is that it will make a difference in someone's life for good. That is my passion.
When I write with this purpose in mind, I feel as though I have accomplished one of the purposes God has for me in the years or days I have remaining.
This blog is a first for me. I have no title, no subject line. That's usually what you begin with. It sure would be good if I could just come up with some kind of title or subject for this one, but it just has not come to me. But it's ok, maybe some reader will think of something.
On occasion, I have gotten so completely engrossed in a project to the point of not paying attention to what is going on around me. Have you ever been guilty of that?
When that happens to me, I have to stop everything, call a TIMEOUT!, and shove back away from it all to ask the Lord to forgive me for not including Him. When I do, I invite Him back into the middle of my problem. Immediately I see and feel the difference.
It's so amazing it makes me want to kick myself (twice) for being so careless. If your human, this same thing happens to you sometime throughout each day. We get totally engrossed and forget to include Our Lord.
His promises are always there, "when you seek me you will find me", "…casting all your cares on Him for He cares for you", and many are the written expressions of Our Lord that He wants to be included in all our activities.
Scripture teaches that since He made us, gave us the very breath that we breathe, planned our lives in advance, He would really like to be included.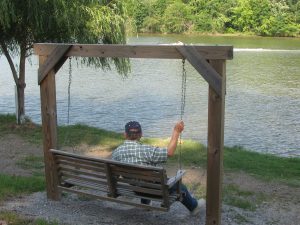 Obviously, the message here is, no project is worth getting so involved that we get our hearts and minds off the constant presence of Our Lord.
There are thousands of bloggers out there who do not believe or care about this particular solution to problems, but it sure works for me. Including God, or teaching truths about God and His Word, the Bible, is my primary reason for blogging in the first place.
If I haven't given you anything else in this mumbo-jumbo blog, you at least know a little more about my motives for writing in the first place. But I'd rather have some sort of title or subject line.
You will need to enter a comment or write to support@dansnow.com with your suggestion. That would be a great HELP to this Blogger Without A Title! I'd be so grateful.