Many times in my life I have wondered whether or not I made the right or correct choice in a particular matter.
There have been just as many times that I did not have a clue what to do next. Those times of agonizing over what I should or should not do or whether I was making the correct choice.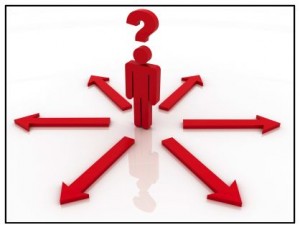 All of us are faced with many decisions every day of our lives.
You may be that graduating High School senior trying to decide where to attend College.
Now that you have that college degree, you must pursue the job market. Your career is so important to you. Which way do you go with that hard earned degree?
Possibly you've gone through those education "beginnings" of life. You've chosen the right life's partner. You're both filled with happiness since the marriage ceremony. Now it's time to choose whether or not to have children and enjoy family life or any of a thousand other decisions with which you are faced as you move on through life.
You chose to have the child or children, so now, where do you send them to school and what kind of education do you want them to have?
Are you having your spiritual needs met in the church you attend? Are you involved and doing your part? Does it offer a good Bible education program for you and your family?
As I said earlier, we are faced with many, many decisions every day of our lives. Can we look back on each day and be certain that we made the correct decisions?
Here's an interesting quote you might want to give some thought to: "It doesn't interest me what you do for a living. I want to know what you ache for, and if you dare to dream of meeting your heart's longing. It doesn't interest me how old you are. I want to know if you will risk looking like a fool for love, for your dream, for the adventure of being alive". – Oriah Mountain Dreamer
A pure secular mind without thought of certainty or pleasing God is displayed in those words. That kind of thinking may sound good but it is thinking without certainty.
How can we be certain without doubts and dreams that our decisions and our pursuits are the best?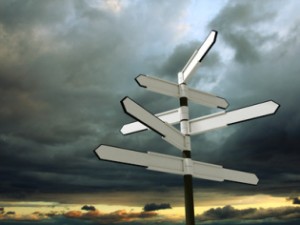 The balance of this short writing is to encourage the Christian in their pursuit of being absolutely certain that the decisions they make day to day are the decisions that are pleasing to God and not just pursuing their dreams.
You may or may not be a Christian.
If not, please read carefully the remainder of this writing and you will see that there are children of God who walk in obedience to our Heavenly Father and there are some who do not,  just as there are children who obey parent/parents and those who just will not.
So what is this Formula for Being Certain? It is a simple as a b c or 1 2 3.
1. Be certain that you are a child of the Heavenly Father. Once you know, the rest is very simple. Only you can know whether you've been born again into the family of God through repentance and faith in Jesus Christ.
When we received Christ as our Savior we were "born again" to walk in newness of life. II Corinthians 5:17 "Therefore, if any man is in Christ, he is a new creature; old things are passed away; behold, all things are become new."
We became a "new creature". We are still "in the flesh but not of the flesh." Jesus told Nicodemus in John 3:6 "That which is born of the flesh is flesh; and that which is Spirit is spirit."
2.  Ask yourself throughout every day, "Am I following the leading of God's Holy Spirit?"
The Apostle Paul sheds some light on this subject in Romans 8:14 "All who are being led by the Holy Spirit of God, these are Sons of God."
A further study of Romans chapter 14 tells us much more about the leading of The Holy Spirit. Stop and take a minute to read the passage. It is there for a child of God to have better discernment of knowing what is "flesh" led and what is Spirit led in his decisions through every day.
Just be absolutely certain you know The Lord Jesus Christ as your Savior. Without that you cannot know you are following the leading of the Spirit of God.
The teacher leads the class – the class does not lead the teacher. A shepherd leads his sheep – the sheep do not lead the shepherd.
The Holy Spirit leads the children of God. Sad to say, we spend much of our days attempting to lead the Spirit of God. How ridiculous is that, knowing that it is He Who made us and planned out our lives before birth? Yet we spend so much of our time attempting to convince Almighty God that our plan is better than His plan.
3. When we received Christ as our Savior we were "born again" to walk in newness of life.
II Corinthians 5:17 "Therefore, if any man is in Christ, he is a new creature; old things are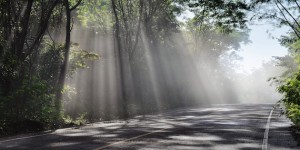 passed away; behold, all things are become new." We became a "new creature". We are still "in the flesh but not of the flesh."
The indwelling presence of the Spirit of God is a Person. He leads us as a person. He leads us in ways that are personal. He loves us and wants us to follow His plan for our lives.
If we will allow Him, He will lead us by the hand through the difficulties of life. When you are perplexed, you have the right to say, 'Holy Spirit, please show me what to do.' 'Holy Spirit, I am confused. I don't know which way to go. I'm counting on you to lead me.' He will do it.
The Holy Spirit, being a Person, leads us through those difficulties in ways that are creative, unique, and fitting for the situation. I use the term, "being a Person", knowing all the while He is Sovereign God who made us all. That is way too much for my feeble mind to comprehend, but I believe it with all my heart. "We'll understand it better by and by."
…and there you have the "Formula for Being Certain".
Concluding remarks.
Dear friend, when you use statements like, "I'm feeling led by the Holy Spirit to…" or "The Lord is leading me to…"please be careful. Search your heart to be sure that these are not spiritual sounding excuses to do what you want to do or to get out of doing something you would rather not.
Please be absolutely certain that you are being honest. Search your heart to make sure that the 'nudge' or 'prompting' you are sensing is not coming from your fears, lusts, ambitions, or hormones out-of-whack. Make sure that the prompting is actually the leading of the Spirit of God.
Let's put that "leading" you are feeling to the TEST.
1. Does the "leading" you feel harmonize with the Truths of Scripture?
2. Will the "leading" actually help you to lead people to Christ? That is the main reason He leaves you here on this earth.
3. Is it accompanied by a deep sense of peace (Phil. 4:6 -7)
4. Has it been affirmed by wise Christian counselors who have NOTHING TO GAIN should you follow that "leading"?
I leave you with this Truth from Proverbs 3:5 "Trust in the LORD with all your heart, and do not lean on your own understanding." That does not mean that we are not to remain logical. We should use "common sense" always thinking clearly but ultimately our assurance comes from our "TRUST IN THE LORD WITH ALL OUR HEARTS.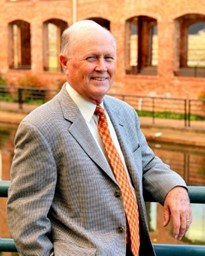 I challenge you to seek intimacy with God the Father, Son, and Holy Spirit through discipline of time. Make time for meditating on Scripture instead of just reading for a "mark". Do the same for prayer, worship, silence, and fellowship.
Learn to PAUSE and INVITE THE HOLY SPIRIT to lead you, when you are faced with a potential life changing situation.
Soon you will began to be CERTAIN that Your Decisions Are the Leading of the Holy Spirit.
You Can be Certain,
Dan Snow